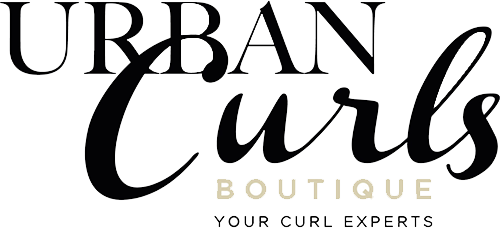 Your curl experts are trained to specialize in caring for what your naturally curly hair needs to look beautiful and feel healthy. Subsequently, you will learn more about your natural curls. All while experiencing a more holistic approach to curl care products and services.
Most importantly, we embrace the versatility of your natural curls. There was a time when natural curly hair was not given fair appreciation. At Urban Curls we offer a variety of style options to choose from. As a result, there is no reason that you cannot express your individuality, your uniqueness and everything that makes you amazing.
Our mission is to promote healthy curly hair through in-salon services, education, and product knowledge.
Call us today or book with us through our app ( found in app stores) so we can show you how to embrace the versatility of your naturally curly hair.
– Team Urban Curls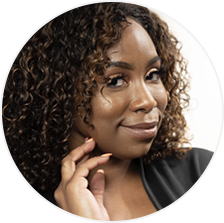 To sum up, Keina has been a licensed professional  curly hair expert for over the past 14 years. Above all, working predominately with naturally curly hair. During the past 10 years, she has trained students and salons while working with the educational team from Farouk systems (a huge product company) and at hair schools like Avoloa College in Toronto.
In 2015 Keina became a member and educator with Curl Hair Artistry (CHA). This is a group of elite curl specialist from around the world. For instance, this mastermind group is where methods and techniques are taught beyond what can be learnt at general schools. Since then,  Keina has built one of  Toronto's most popular and favorite curl salons in Canada. Most importantly, she's giving back by sharing her knowledge how to care for natural curls.
At Urban Curls Boutique our mission is all about the education of naturally curly hair and how to maintain it. We are bridging the gap between holistic product vendors in our natural hair community.
Trust
Empowerment
Accountability
Commitment to Excellence
Happiness
Exceptional Client Care
Respect
Our purpose is to build up our natural hair community with growth, love, knowledge and appreciation. We provide our customers with a holistic approach to hair care and naturally curly hair education.
This was my first time visiting a curly hair salon – my LIFE has leveled up! I learned so much about my hair and how to take care of it. I've been able to recreate the curls at home very easily. I'm so delighted with the Curlshoppe hair products, I ended up ordering more online. I also appreciated that the hair dressers all communicated with each other for knowledge-sharing. If you're the first appointment of the day, it'll feel like a neighborhood barber shop: singing, banter, and laughter. Thanks Katrina & team for introducing me to my natural locks!
Marùf Morl
Facebook Review
"Leah is amazing! She focused on every angle and ensured she delivered exactly what I wanted! I have been searching for a professional and Leah is just who I was looking for."
Carlyn Loney
Facebook Review